Hey Lovelies!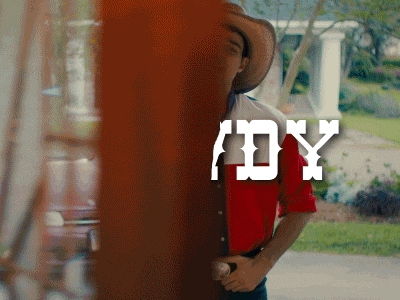 Back at you with a new Author interview.
Our guest this week is Samantha Armstrong; She is the author of one of my absolute favorite romance books of 2017.
Stolen Songs, it was one of the very first phisical ARC i have ever recieved, and i was lucky enough to read such a beautiful emotional book.
 Here is my review of it, Please bear in mind that i was such a young reviewer baack then, so no judgments, Y'all
She wrote 2 more books:
 dystopian:
The movement
It was published April 3rd 2018.
Add on Goodreads!
And another YA contemporary:
I spy the boy next door
it's due to get published this MONTH! May 25th, so Add it to your TBR on Goodreads!
Let's get to Know Samantha MORE, shall we?

---
Born and raised in New Zealand, Samantha prefers to be tucked away writing whenever she can — or, rather, whenever her adorable yet demanding baby boy allows.
Samantha Armstrong's novels incorporate all of the feels—from swoon-worthy heroes to sweet-but-mostly-sassy heroines, quirk and laughter to emotional grit and panty melting-heat. She has written in multiple genres, but never strays far from romance. 
A normal day for her includes diapers—lots of them—walks with both babies (i.e. human baby and dog baby), writing between naps, and staying up late to write even more. Then somehow fitting all the other stuff in between.
---
The interview!
Your debut novel "stolen songs" was such an amazing story, It's one of my favorite romance novels not just in 2017, but in general. Was that your first full-length story? If no, what was your first story about? if yes how did you know it was publishing worthy? like most people write like a bunch of stories before publishing one. ( i will edit the question to go with the yes or no answer of yours :)) 
First of all, thank you so much! To hear you say Stolen Songs is one of your favorite romance novels makes me feel very honored and extremely happy. Every time I hear something like that I want to squeal. Haha. To answer your other question, Stolen Songs wasn't the first book I've written. The first book I wrote was actually The Movement. Although, three rewrites prior. It was a very different story then, and it taught me a lot. I knew The Movement was ready to publish after three years of working on it, and countless revisions. It was my baby, and I had to get it out into the world.
Do you remember the first book you ever read? the one that made you fell in love with reading?
Hmm, I can't say I can. I've always been an avid reader. My mom is a bookaholic, and my grandparents would make me read to them from as young as I can remember. But a particular book doesn't stick out. I liked most genres growing up. A series I can remember devouring when I was around the age of eleven was; "The Series of Unfortunate Events." Haha. As I grew older, I leaned more towards books with romance, and not much has changed. 😛
What is that book that helped you through a tough time in your life?
I wouldn't say reading a book has helped me through a tough time, but writing definitely has. When I write, it helps ease my anxiety.
Have your work been rejected before? how did you deal with that?
Yes! I sent out many submissions, and most of them were rejections. To be honest, I didn't really have too many expectations so it didn't hurt as much. But, I have very good penpals who pick me up whenever I feel down.
what's your favorite quote of one of your books?
This question is so hard! Not because there's many to choose from, but because I'm a harsh critique of my own work, and very rarely do I love what I've written. Haha. So, I'll leave that one up to you guys! 😛
Okay and i couldn't choose one, so i'm post a few i highlighted in my Stolen songs copy!
"She can push me away all she wants, she can burn me with those eyes, but right now, I'm not going anywhere." 

"After a few minutes, the lull of the piano joins in, and we play together. It's the most magical thing I've ever experienced" 

"I close my eyes, letting the calm wash over me, and putting my bow against the cello's strings, I play." 
Does your family and friends read your books whenever they are published? and who's your biggest supporter?
Yes! Sometimes I wish they didn't. Especially my grandparents with the sex scenes. Lol. But they are some of my biggest supporters. Although, my biggest supporter would have to be my husband, and one of my best bookie friends, Tawni.
is writing your main job? if not, what do you do?
I'd say being a mother is my main job because it takes up 95% of my time. 😛 I wouldn't have it any other way though.
You wrote 2 books New adult romance, and Dystopia, and you're writing the 3rd YA contemporary; 3 different genres, How do you stay focused on writing one genre? like some books are just a bunch of confused genres all tangled, but your books are pretty distinctive
I like to read different genres which inspires me to write different genres. Very rarely do I focus on one project at a time. I feel like working on different projects/genres allows me to focus on the project I'm most inspired about on any given day. I usually just let my creativity flow and follow where it takes me.
If you could write a book with any other author, who would it be?
Oh my gosh, this is a tough question! I really don't know. Everyone that comes to mind is much more practiced at the art of writing than I am, but maybe in like twenty years, I might be able to keep up with Colleen Hoover. Hehe. She's my ultimate inspiration.
what would you say to those who wrote a story, but they don't believe it's good enough to be published and to be read by others?
Who cares what others think! If it makes you happy, and you believe in it. Do it, and don't look back, because everyone has to start somewhere.
---
---
Okay guys, i have to Admit that This is my absolute favorite interview so far, don't you guys agree?