Book Title:  The edge of reason
Author: J.SAMAN
Genres: New adult romance
Number of pages: …
Publishing Date: : November 14th 2019
Publishing company: Self-published
---
---
Rule one: Don't have sex with someone you work with.
Rule two: Don't have sex with your friend's ex-boyfriend.
Rule three: Don't have sex with your best friend who also happens to be the same ex-boyfriend of your friend.
Rule four: Don't ever, under any circumstances, fall in love with your best friend.
I guess it's safe to say, I officially broke all four of my rules.
Doctor Andrew Albright. Sexy, arrogant, insanely gorgeous, and eternally off-limits.
Not only is he still in love with my friend, his ex, but he's my rock. My perfect best friend.
The one person I cannot lose under any circumstances.
Especially when my life has a habit of falling apart on a regular basis.
But one mercy kiss later, to save me from an awkward situation, and suddenly everything changes. He flirts relentlessly. Corners me in dark hallways. Throws me panty-melting stares that render me helpless.
I crossed the uncrossable line. Broke every damn rule.
Now our perfect friendship is falling apart.
And he's doing everything he can to keep it that way…
---
Friends to lovers.
Dual POV
Need i say more?
As always, another favorite from The very talented J.SAMAN.
The first chapter of this book is a damn good hook, it starts with Margrot in an awkward awful-to-God situation with an ex of hers, but then her bestfriend Andrew, flew in and gets her out of it. HOW you ask? by kissing her.
So now that the situation has passed and all, the kiss is lingering between them like a 100 Years old Ghost.
We go back and forth between them, getting into their head, post-kiss, and see how comfortable they are around eachothers, their friendship is honestl HUGE GOALS.
They got this dynamic going on between them, funny, comfy and very pleasent to read and be a part of.
It got me rooting for them right from the beggining.
and it doesnt hurt that Doctor Andrew is hot as sin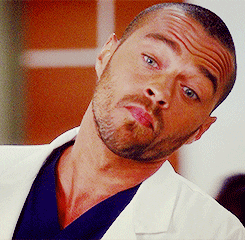 Also the hospital sitting is always a win for me, I'M A HUGE GREY'S ANATOMY FAN, so any doctors, nurse related books are IT for me, and this one was amazing, giving that the author has a pretty good medical background, she always paints the best scenes.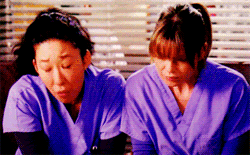 ---
Anyways here is what you really need to know:
Amazing book
addiciting read
hot characters
shit loads of doctors
funny bestfriends
That's it, go read it