Book Title: Heroine
Author: Mindy mcGinnis
Genre: Young Adult Realistic Fiction
Number of pages: 419 pages
Publishing Date: March 12th 2019
Publishing company: Katherine Tegen Book
---
It should be noted that Mindy McGinnis is an Auto-Buy author for me, i started reading this book pretty much blind, i did not know a thing about it other than it was about drugs, which was obvious from the cover with the title.
This book goes too deep, too dark, it left a dark cloud over my heart by the time i'm finished.
You'd find it cruely true, realistic and so relatable, even if you never popped a pill in your life.
---
heroine: a woman of heroic spirit; the principal female person who figures in a
remarkable action
Micky Catlan is an atheletic, not your basic popular girl, the complete opposite, she's known for how good she is at softball, in fact she in the best catcher the team have ever had! but socializing and getting words out ain't her game.
A car crash with her team mate Carolina, leaves her with 3 screws in her hip, and with 2 months until the spring training starts, she really doesn't have a solution but turning to Oxy to get her strength back.
the story is obviously told from an Addict POV, you will fall for Micky, that's for sure, don't get fooled by the synopsis, she is not the bad guy, and you most definetly will swear by that.
Because what i did realized is that Mindy Mcginnis has the abiliy to make the villain sound like an angel and make you believe it with all your heart.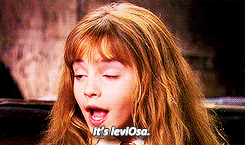 You will find her finding excuses to take the pills, and talking herself out of it, you will find her trying to stop and failing, getting strong and weaker the next moment.
This book is Micket's journey, and it was not an easy one.
"You're my hero, Mickey Catalan," Lydia says into my ear, over the roar of
the crowd.
"Heroine," I correct her.
"Hoo—fucking—ray!" Bella Right screams at me when I get into the
dugout.
Everyone is yelling my name.
Right now, everyone loves me.
Right now, I even love myself.
The book would get ugly and pretty in a matter of seconds, and i wouldn't know how to stop reading.
I don't have anything more to say about this book.
This what i happens to me when i read Mindy's books, i be in awe of her work!