Book Title: It's not about the burqa
Author: Edited by Mariam Khan
Genre: Non-fiction, essays, feminism, religion
Number of pages: 272 pages
Publishing Date: February 21st 2019
Publishing company: Picador
---
---
A friend of mine recommended this book to me, she kept talking about how important this book is on and on, i just needed to know for myself.
---
It's not about the Burqa is a book that includes a collection of essays by 17 women. muslims women from all around the world, mostly living in the UK.
They talk about their experience of living as a muslim woman in a non-muslim country, some talk about feminism, some talk about masculinity, others talk about love, marriage, divorce, sex, technically everything on our mind.
some wrote it like an essay while talking to an audiance about a particular issue, others wrote it like story, a personal one, a life journey( that was my favorite kind).
The whole book is a must-go-thro journey, it talked about a lot of topics, that we do not speak of loudly enough, or maybe at all.
The best thing about it, was that it never mis-represented my religion ( a lot of muslims writers tend to do that sometimes)
It was honest, and it was true, it was like finding a voice after a lifetime of silence.
The authors of these essays, the 17 one of them are amazing human-beings, i googled every single one of them, contacted a few, saying how much i loved their essay, and i was fascinated.
Mashallah, such young women, Proud, successful and they speak LOUDLY, which what i admired about them.
each one of them poured her heart into a 5-7 pages essay, some of them got personal and others kept it proffesional and on point.
It was truly wonderful, getting to know them.
---
so about these essays, I can never talk about all of them, i just can't but, i will talk about a couple of favourites, Annnd if we're gonna do so. then we need to add subcategories here.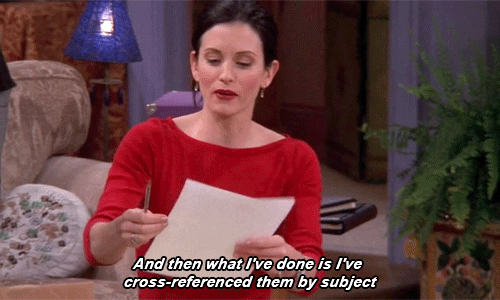 1)Closest piece to my heart :

The First Feminist by Sufuya Ahmed, it was a piece of Joy, because it was about khadija bint khuwaylid The very first muslim feminist in our world. (he first wife and first follower of the Islamic prophet Muhammad.(PBUH) )
2)The realistic :
On the Representation of Muslims: terms and condititons apply.
it was so realistic it felt like a buckle of ice has been thrown over my head, like suddenly i'm seeing more clearly what's happening around me, it was like YES I know what she's talking about but i never paused to think about it, not for a minute.
3)The inspirational :
Life was easier before I woke by Yasmin Medhat Abdel-Magied.
4)The relatable :
There's no such thing as Depressed Muslim by Jamilla Hekmoun; this one was so relatable almost cried.
5)The eye-opener :
Feminism needs to die by Mariam Khan
6) The soul Touching :
A women of substance by Saima Mir, this one was such was such a personal essay, i really admire Saima for sharing it, it touched my soul, and it spoke to my fear.
7)The Loud-truth :
A gender denied: Islam, sex and the struggle by Salma el-Wardany.
---
I wish i could talk more about each one of them, but i feel like if i did i will ruin the surprise of starting a new chaper in the book and getting to know its author 🙂
The only thing that stopped me from giving this gem a 5 stars is that:
In a couple of essays, in order to proove a few points, some of the authors called out other women by their names and quoted what they said, only to proove how wrong they handled a certain situation, oh how wrong their believes were.
and while i do see how it may be important as an argument or to proove a certain point, i don't like the idea of being talked about in a book at the other side of the argument because i tweeted something "wrong", or said the "wrong" thing in a particular situation. The whole act goes against what i believe in.
---
This review may be one of the longest ones i wrote, haha.
Hope I didn't bore you to death, lovelies