Hey Guys,
Back to you with another Hero and Another interview!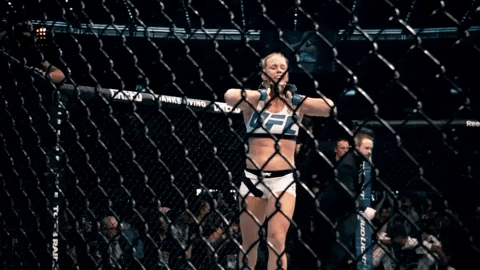 Today i'm featuring one of my very favourite Bookstagrammers Christine Manzari, @Xenatine, she's such a creative bookstagrammer, i personally loove her feed, just look at it ;)!

who is also Author of 2 Amazing Books series!
Let's get to know Her More!
---
The first thing Christine does when she's getting ready to read a book is to crack the spine in at least five places. She wholeheartedly believes there is no place as comfy as the pages of a well-worn book. She's addicted to buying books, reading books, and writing books. She even turned her dining room into a library—reading is more important than eating. She also has a weakness for adventure and inappropriate humor. Christine is from Forest Hill, Maryland where she lives with her husband, three kids, and her library of ugly spine books.
---
Interview
You're a proud Bookworm. I'm pretty sure you read more than 800 books and that is fascinating! But have you always been a writer? Or has reading a lot of books got you feeling like "yep I can write my own book too"?
I have always wanted to be a writer. I went to writing camp for two summers when I was in middle school and in college I took several creative writing classes. The problem was, there wasn't really a major at my university for becoming an author so I didn't really know how to go about it. There was journalism that I could study, but that wasn't what I was interested in. I wanted to be a storyteller. In the end I majored in art and became a graphic designer because I knew I could get a job doing that. I wanted to be a writer, I just didn't know how to go about it. So in the meantime I wrote a blog called Tine vs. The World where I would tell short stories about funny or challenging things in my life. I still wanted to be a writer. I just hadn't found my inspiration. It wasn't until I was reading Stephenie Meyer's bio about how she would write while her kids were at sports practice and JK Rowling's story about how she would take her baby to a coffee house and write while the baby slept that I realized I didn't have to JUST be a mom or a graphic designer. I could be both those things and still make time for my dream. And so I did.
I always watch your stories and feed you deal a lot with Publishing companies and they are kind of a big deal, like they are huge companies; why did you decide to go self publishing?
With my first book, I queried agents but got impatient waiting to hear back from them. Getting published takes a long time and after six months of rejections and just waiting for responses, I gave up and decided to self-publish. That was in 2013. I didn't start bookstagramming until 2016 and I didn't start working with publishers for bookstagram until the following year. They approached me about promoting their books, but I doubt most of them know I'm an author. For bookstagram, I deal with the marketing departments which isn't the same department that acquires books. To get a publisher, 99.9% of the time you need to go through a literary agent. So anyone who wants to be traditionally published with one of the big publishing houses needs to get an agent first. That is what I'm hoping to do with my next book. Will my connections with the marketing departments help? Probably not. But my bookstagram account may help me prove that I can help them market my book.
Has your work been rejected before? How did you deal with that?
Yes. When I queried Deviation out to agents, I got plenty of rejection letters. I didn't let it bother me too much. Even best-selling authors. It was disappointing, but I'm not someone who gives up easily. I decided to self-publish that book, keep writing and learning, and hope to eventually write something that would be accepted. Lots of writers get rejected and that doesn't mean that their work isn't good. It just means it wasn't the right fit for that agent or publisher at the time. All you can do is keep trying.
You have adorable kids, Have they read your books? If so what do they think of them?
My middle child has read Deviation and she loves it. She says it's her favorite book but I'm pretty sure that's a biased opinion. Especially now that she's a true Potterhead. When she's older she can read the rest of the series. She's been begging to read book two, Conviction, for a while now. All of my kids are proud that I'm a writer though. They tell their teachers that I write and some of their teachers have asked to read my books.
What is that book that helped you through a difficult time in your life?
I can't really think of a book that has helped me through a difficult time, but there is one book in particular that I found extremely inspiring. Brightside by Kim Holden. It's all about living an epic life and being brave. It's about making the most of the time you have and looking on the bright side.
Favorite thing about being an Author?
I love it when someone tells me how much they enjoyed one of my books. To know that I created something they loved is a great feeling.
You wrote 2 books series, Dystopia that has romance in it and New Adult Romance. So if you would write another genre, a new one, what would you write?
I'm currently writing two books. One is a YA fantasy and the other is a YA steampunk fantasy.
If you could write a book with any other author, who would it be?
If I could choose another author to co-write with, I'd choose Jay Kristoff or Holly Black because they are both brilliant and I'm obsessed with their writing and their characters.
Are you currently working on something new? if so can you tell us more about it?
I'm currently working on a YA fantasy called CURSE OF A NAME. Here is my current synopsis for it:
*******
A hundred years ago, humans discovered how to steal Emberling magic and cage it in iron amulets. Now magic is a commodity—something to be bought, sold, and stolen. Emberlings are slaves, even to their own magic.
Seventeen year-old Jynx is an Emberling slave and she fears one thing above all else—not being able to protect her sisters. That fear becomes reality when Jynx's magic is harvested and she's sent to Oath Breaker Square to be auctioned off. With her soul chained to an amulet she can never stray too far from, and no hope of ever seeing her sisters again, Jynx has nothing left to lose. And so, she chooses to fight back.
Ryder has travelled to Oath Breaker Square to purchase a Gladiator. He doesn't have enough gold for one of the best fighters, but he needs an Emberling to be his partner for the Tournament and any Emberling will do. When Ryder stumbles across an Emberling being viciously punished, he's impressed with the way she nearly kills the human beating her, despite being chained to a wall. There has never been a female Gladiator in the Tournament before, but Ryder is sure he can get her for a good price. He'll just need to convince her to fight with him instead of against him.
*******
What would you say to those who wrote a story, but they don't believe it's good enough to be published and to be read by others?
I'd quote Brightside and say, "Be Brave" and "Do Epic." You'll never succeed if you're afraid of failing.
Being an author is a risk. You're putting a piece of your soul out into the world and hoping that readers don't trample all over it.
If you want to write, you have to do it.
You have to make time and do it, even when you aren't feeling inspired.
You have to let beta readers your trust read it and help you make it better.
You have to send it to an editor and let them give you constructive criticism.
You have to be willing to "kill your darlings" to make the story the best it can be. Being an author isn't easy, but it's worth it. The first time you complete a manuscript, the first time you hold a finished copy of your book in your hands, the first time someone tells you they love it…it makes all the time and effort worth it.
---
That's it, lovelies, hope you enjoyed this as much as I did!