Hey Guys!
This post is particulary for authors who would like to contact a blogger for a review.
I do get a lot of requests on my mail, I do try to reply to all of them but i end up not replying to a bunch.
But what really helps to go through all my emails and replying to them is the form of the review request.
And some authors just don't know how to send a proper request, so i thought i would share my  own opinion on review requests.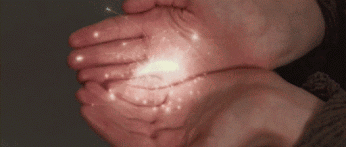 ---
 

first thing is that you wanna try to make the email as personal as passible, make the blogger feel special
we don't take money to review your books, we do it to help you out, so starting the email with "Dear Nada" like actually mentioning my name does a huge difference.
Also mentioning that you actually my checked blog and read any of my posts is like magic, it means a lot to me and makes me actually wanna consider your book
---
2. You wanna start with saying your name.
Yes some people forget to mention who they really are, because a lot of time it's not the author who's reaching out, it's a friend, an assitant or an editor who's using the author's email.
It really helps to know who am i talking to.
---
3. Try to specify the following clearly:
a) The name of  the book
b) The genre
c) The synopsis
d)Publication date
e)Goodreads link
While these inquiries sound so dumb, like who would forget to add them?
Well let me tell you that A LOT of authors, forget to mention them.
The Goodreads link is such a MUST for me, it helps me have an idea about what I'm getting myself into
---
4. Try to specify the Format YOU're willing to offer, in a clear way, to avoid misunderstanding
Alot of bloggers prefer  paperbacks than ebooks, and saying  that you are " willing to send any format" while you actually mean ANY EBOOK format, isn't gonna help anyone here
---
5. Try to specify the time frame that you'd expect the review in it.
Leaving the time frame open might result in your book getting lost in the sea of review books that we have.
But Also don't let it be a tight one,, like a one month is pretty reasonable,
make sure you mention it not in a deadline kind of approach, like i said we do not get paid to write a review, so let it be more friendly
---
6. Do not under any circumstances attach your book in yoru first email
It's like forcing it upon the reviewer, there's a few steps that will happen before actually sending the book, so don't rush into it, keep you baby with you while you can. 
---
---
There are a lot of things that i could say about the reviewing protocol but these are some Major ones.