Heyy lovelies!
I'm back to you with another interview and Another author!
If you haven't read my first interview post, check it out Here
I mainly started this series of Blogs because I have always been so curious to know about the Writing Process and just generally know more about Authors!

So I have put together a few interviews with a bunch of authors friends, Let's get into it!
---
First of all id like to thank Natasha for collaborating with me in this mini-project; it means the world to me!
Authors are Heros, they rescue us from our own reality, give us hope, and just make our life better!
So let's get to know this straight out HERO!
Natasha Tynes is a Jordanian-American writer based in the Washington, DC. An expert on the Middle East, she has appeared on a number of national and international TV programs, including Larry King Live, PBS's Foreign Exchange with Daljit Dhaliwal, Paula Zahn show, CBS's This Morning, Scarborough Country, and BBC's Up all Night. Her byline has appeared in the Washington Post, Al Jazeera, Huffington Post, and the Jordan Times, among many other outlets 
She's the author of upcoming speculative novel "They Called Me Wyatt" to be published in April, 2019 by California Coldblood, an imprint of Rare Birds; Which  is Getting published on June 11th 2019.
let's dive into the interview!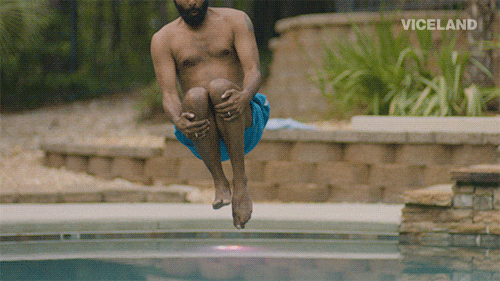 ---
---
1.When was the first time you wrote a story/mini-story? What was it about?
 I have been writing as long as I remember, since I was in elementary school, so it's really hard for me to recall the very first one. The first short story that was ever published was one called Under Contract, and it ran in Fjords Review.  It was about an immigrant suburban couple who were facing marital issues.
2. What is some of your favorite books?

I love Behold the Dreamers by Imbolo Mbue, The  Immortalists by Chloe Benjamin, The Brief Wondrous life of Oscar Wao by Junot Diaz, and The Interpreter of Maladies by Jhumpa Lahiri.
3. How is your connecting-with-readers experience so far? I mean, getting your work read by strangers is just such a huge deal, so how is it so far? do you like it?
This is the best part of being a writer. I love seeing what readers identify with, and I tremendously enjoy reading their reviews on Goodreads. I mostly enjoy reading how they connected with a certain quote in the book, or how my novel made them consider new ideas. That's so rewarding.
4. Is being an author your main Job? If not, what do you do?
No. I have a day job. I work as a full-time communications professional at an international development organization in Washington, DC.
5. We all get story ideas all the time, right? like we dose off A lot, well at least i do, hehe, so How do you know that this particular  idea could be developed into a story, with depth and actual characters?
 I have a simple rule. If the idea sticks around, and I can't get rid of it, then the story needs to be told. It's like exorcism of some sort. I have to get the idea out of me, or I will forever be doomed.
6. How do you get to choose the bad characters and the good ones? like don't you take sides while writing?
When it comes to writing, I'm more of a "pantser" than a "plotter". I don't map out the timeline in advance. I just write, and let the characters guide me. Some of them turn out to be good, others turn out bad. They make their own choices. They face the consequences of their actions. I'm just the messenger telling their stories.
7.You wrote a mystery novel, right? How do you manage to keep your writing focused in 1 genre? like sometimes you read a book and you feel like, it's a bunch of confusing genres at the same time!
Actually, my book can be described as a cross-genre book as it combines mystery, fantasy, sci-fi, speculative and literary fiction. As you can see, I bent the rules a bit. It was not international. I just wanted to stay true to the story inside me that needed to be told, and the result was this unique genre-bending novel.
8.Best & Worst thing about being an author?
I will start with the worst: The bad reviews! They are soul-crushing, and they make you doubt yourself and contemplate quitting all together. You need to have a lot of resilience and grit to get into this business. The best part is hearing how your novel moved people, changed perspectives, and taught them something new. Knowing that you actually made a difference in someone's life is really worth all the sweat, blood and tears.
9.Have your work been rejected before?
Oh yeah. At least a hundred times. That's part of the writing journey. The stories that I submitted to literary journals were rejected numerous times, so was the manuscript of my current novel. It hurt at first, but eventually I learned not take it personally. It's just part of the process. Actually, one of my short stories was just rejected a few days ago. I already got over it and moved on. I'm ready for the next rejection. Hit me!
10. What would you say to writers out there who are too afraid to write the story consuming their minds?
I would say sit down up and write. Write away and try no to think about the audience. Just be true to the story. Don't worry about your mom reading that steamy sex scene, or your society's reaction to your portrayal of them. These thoughts will simply paralyze you. Just be authentic. Be genuine. Be yourself.
Finally, Tell us more about your novel! 
My novel is about Jordanian student Siwar Salaiha who is murdered on her birthday in College Park, Maryland. Her consciousness survives, finding refuge in the body of a Seattle baby boy. Stuck in this speech delayed three-year old body, Siwar tries but fails to communicate with Wyatt's parents, instead she focuses on solving the mystery behind her murder. Eventually, her consciousness goes into a dormant state after Wyatt undergoes a major medical procedure.
Fast-forward twenty-two years. Wyatt is a well-adjusted young man with an affinity towards the Middle East and a fear of heights. While working on his graduate degree in Middle Eastern studies, Wyatt learns about Siwar's death, which occurred twenty-five years ago. For reasons he can't explain, he grows obsessed with Siwar and spends months investigating her death, which police at the time erroneously ruled as suicide. His investigation forces him to open a door he has kept shut all his life, a spiritual connection to an unknown entity that he frequently refused to acknowledge. His leads take him to Amman, Jordan where after talking to her friends and family members and through his special connection with the deceased, he discovers a clue that unravels the mystery of her death. Will Siwar get justice after all? Read the novel to find out!