Heyyyy Guys!
I'm Gonna start a new series of Blog posts!
They are Called Meet The author, They are gonna be like a mini interviews, with authors from different genres, and different publishing techniques!
I mean, Authors are Heroes or me, i WORSHIP THEM!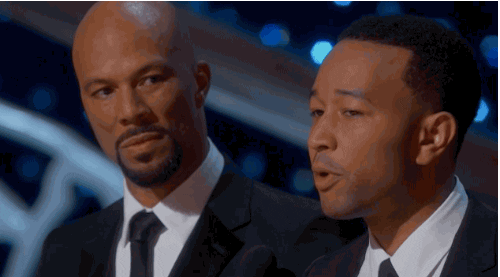 So getting to know a glimpse of who they are, and behind the scenes of their writing process is gonna be LOAD OF FUN!
So here we are.
My very first Author that is helping me start off this mini project, It's J. Saman. 
An Indipendant Published Romance Author, and she is personally a friend of mine!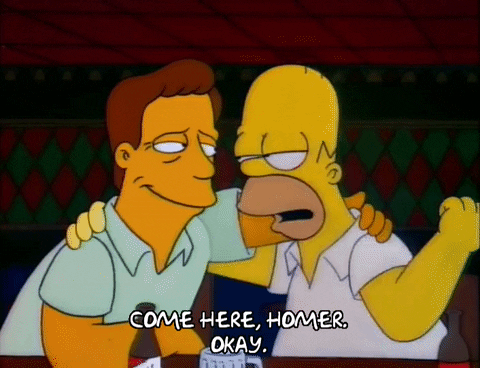 So ?
Let's do this, shall we?
---
J. Saman is a USA Today bestselling author who loves all types of novels, but finds herself always going back to writing/reading romances. She's addicted to Diet Coke and sour candy, and swears way too much. She's an admitted lover of second chance romances, love triangles and the perfect amount of angst. She writes smart, strong women and sexy alpha (slightly nerdy) men who have a softer side.​​
To receive updates, please subscribe to her mailing list. You'll get any blog updates as well as info on any promotions and giveaways!
SUBSCRIBE
You can also follow her on Facebook and Twitter!
FACEBOOK
TWITTER
---
The Interview
1. When did you start writing? and how did you know that your story is Good
enough to be an actual book?
I started writing when I was in high school. Not books or longer stories, but I
discovered that I enjoyed writing about then. I didn't really start writing until
graduate school and then I used it as a stress reliever. It was an escape in a
way. I wrote Forward and sat on it for months. Then I somehow discovered the
ability to self-publish so I slapped an ugly cover on it and released it.
WITHOUT having it edited! It was a mess and not good. It took me 2 months to
realize this (that's far too long) so I yanked it down, had it edited and had a
cover made. The rest is sort of history. As for it being good, honestly, I didn't
give that part much thought. I figured if I liked it, other would. Talk about naïve
arrogance!
2. What is that book that inspired you to start writing?
Wow, that's such a good question and to be honest, I'm not sure I have an
answer. When I first started writing books I was reading a lot of Colleen Hoover
and Elle Kennedy and Jamie McGuire, etc. I was reading more new adult
romances (some on the less steamy side) and I just found myself creating
stories in my head.
3. Book boyfriends, ehh? ( I shit you not, J. Saman writes the HOTTEST male
characters). You wrote  A LOT of books, how do you keep the characters
distinguished and unique? evey male character is just amazing in his own way,
How do you do that?
I get these stories in my head and the male characters follow. Sometimes I
adapt them after I've written the first draft. Like in Beautiful Potential, I initially
had Finn as way more of an asshole (believe it or not) than he ended up being.
But I feel like each of these characters come alive in my head. I hear their
voice and their personalities and they grow from there. I like having different
male leads. I think writing the same character over and over but with a different
appearance or name is boring.
4. Reading Romance is  favorite thing ever, it's the true meaning of escape for
me. But when i finish a book, i find myself unsatisfied with my reality, like i don't
have a hot boyfriend, i'm not that beautiful, i'm not traveling the world,
youknow? So do you get that feeling when done writing a novel? do you wish
your life was like that book you just finished writing?
First, you are beautiful and special because you're you! End. Of. Story! The one
thing I try to point out in my stories is that they're fiction. They are fantasy and not
reality. Book boyfriends are mythological creatures in a way. The real things aren't
so thoughtful. So alpha dominant. So sexy and muscular and gorgeous. So caring
and attentive to every single thought of feeling we have. I've been married for twelve years and though I love my husband fiercely, he is not the men I write.
They are fantasy! It's why we get sucked into their world. Why we love reading
their stories. I spend my life taking care of my girls and occasionally working as a
nurse practitioner when I can find time. I change diapers and wash clothes and
cook dinner. So far from glamorous. Maybe that's WHY I write! I need the escape
just as much as everyone else. These books give us a window into a story, but
they're the world that lives inside an authors' imagination.
5. Why did you decide to go Self-publishing?
When I first published, I never considered trying to go traditional. I never submitted
any of my books to publishers. After I released Start Over and began to get the
hang of this crazy world (I'm still so far out of my depth) then I considered it. But
upon really thinking about it, I decided that I liked having control over my work.
Over my covers and releases and pricing. That I didn't want to have to share my
royalties more than I already was. If there was a perfect world where I could still
maintain the level of control I have now and go traditional with them taking over
the marketing, I might consider it.
6. if you would write another genre, a new one, what would you write?
Honestly, I think I'd love to write fantasy/paranormal. I haven't even tried because I
don't think I'm that creative. I have enough trouble trying to pull off an element of
suspense. But I'm a huge Harry Potter girl and I've been reading Percy Jackson
with my girl so I really like the fantasy stuff. Just not sure I could pull it off!
7. Does your friend/family reads your books? like when you write a book, do they
buy your books, or is it like a private matter, they don't even know you're a
writer?
My family (including my husband) has never read any of my books and that is how
I shall keep it! The last thing I want is my father reading my sexy, smutty stuff, lol.
Honestly, I have a small issue with self-confidence and I just haven't gotten
comfortable enough to share it with them. Maybe one day. Though my husband is
a HUGE champion of mine and so supportive it's crazy. I have a handful of friends
who read my books and they're super cute about it. I sent one a signed paperback
the other day and she went all fangirl on me, sending me pics of her with the book
and posting about it.
8. who's your biggest supporter?
I kinda just mentioned that above. My husband is amazing with this. I'll be like,
hey, there is this amazing exclusive pic I really want to spend crazy dollars on
for a cover and he'll say, cool. I'll tell him I have a release coming up and he'll
come home with a very nice bottle of champagne for me. When I wrote Start
Over, I wrote Luke Walker after him (minus the life of crime). I think he's probably a combo of Ryan Grant and Luke, but really only in personality. He's
a sweetie and so supportive no matter what I throw at him.
9.  What is your favorite book of your own?
AHHHHHH! That's like asking me which of my children is my favorite! Seriously
though, I don't know if I have a favorite book. I have a crazy list of books on my
kindle, because I like to own them and occasionally re-read them. I will say I'm a
HUGE Amy Harmon fan (even though she writes clean) and I've always been a JA
Huss Fan. I feel like reading her stuff (she's always been an indie) I felt like if she
can do it, I can. Of course there are the big ladies that I mentioned above. I could
write you a list a mile long. I love The Deal by Elle Kennedy. It End With Us by
Colleen Hoover. Stepbrother Dearest by Penelope Ward. The Law of Moses by
Amy Harmon. A Nordic King by Karina Halle. Kaleidoscope Hearts by Claire
Contrares. Corrupt by Penelope Douglas. I'm gonna stop here or I'll be writing
books all night!
10. what would you say to those who wrote a story, but they don' believe it's good enough to be published and just out there?
I would say that if you feel it's good, take a step and go for it. If you don't feel
comfortable doing that right away, try it on some people you trust. I didn't do
that at first, and I probably should have. Over the years I've cultivated some
beta readers who shred my books apart and that's exactly what you need. You
also need a slightly thick skin (bad reviews suck, but everyone gets them). I'd
also tell them to learn the business of publishing before leaping in with both
feet because there is SO much more to it than just writing a story you like.
---
Annd that's it!!
J.SAMAN has a new Book that Just got published!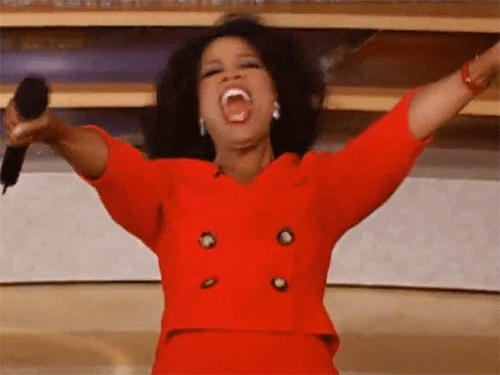 The Edge of Forever
Weston Kincaid was my first…everything.
My brother's best friend should have come with a warning label. 
The man was a cautionary tale and we were the ill-fated cliché. The star quarterback to my loner art geek. 
But I didn't listen. Not to the warnings. Not to my instincts. 
I fell, and I fell hard. 
Then he left and I was forced to pick up the pieces of my broken heart. 
A decade and a lifetime later, he's back. 
Only instead of being the star jock, he's now a surgeon. 
A sexy, irresistible surgeon who happens to save my friend's life. As if all that isn't bad enough, he has it in his determined, arrogant head that we should pick up where we left off all those years ago. 
But this time, it'll take more than devouring looks and the rush of his touch to temp me back into his bed. 
And my heart? Not an option.
He's about to figure out, I'm not the same girl he left behind.
---
I had a Blast writing these questions and reading J's Answers! I hope you guys did too!  
Next week, It will be another author, different Genre, different story!