My second non-fiction read EVER!
It was a memoir of some sort; About Laura who lost her Husband very suddenly, and now she's coping with her 2 girls: Nell and Susannah. The three of them are grieving and finding themselves after having Mark( the husband) around for so long,it isn't that easy to do. 
So they set off, on a journey all over the United States, and Canada!
---
Reading about Real events, was so surreal! Every time i get emotional and feel the hurt they are feeling, normally id tell myself that it's not real, i always Read fiction, so it's always not real; But this time, i couldn't the book is based on true events, it is a true story! I had to remind myself every now and then that yes, it happened and the pain is very much real!
The death of Mark was so hard to read, i can totally seehow painful it was to be written and how much feelings were poured into these scenes, i felt attached to him and his death, i teared uo right from page 1.
Laura's personality is amazing, she's very easy to love, always down to earth, her parenting skills were amazing ,even tho she was mostly winging it, i loved how she delt with her kids.
How they were going everywhere, always travelling and getting adventurous was so fun to read.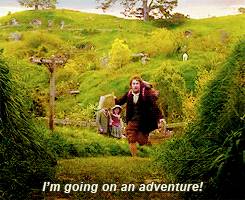 ---
Why Not 5 stars?
The TIME GAPS. I needed like a title in BOLD or something to know that time has passed, but they weren't any, it was written but it was so not catchy, that i may have missed a couple of times, and that left me very confused multiple times.

I know this is a work of non-fiction and all, But i couldn't help but look for plot twists,  I was always waiting for one, but I found none.

Which is not an issue in the book i get that, but it was a feeling i had thro out my reading.