Hey lovies,
Nothing is better than a book event, right?
Like seriously if I'm gonna go out and meet actual human beings (eeew), i might as well, be somewhere bookish, meeting bookworms, right?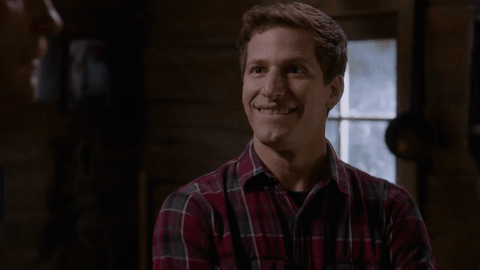 So That's why Today's post is a little bit different, reprinted with permission from Kotobee Blog; Coming at you, book fairs from all around the world for the next few months!
so mark you callenders, bookworms, it's a hella of year.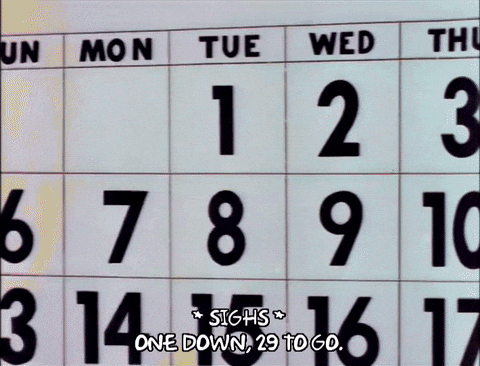 ---
Name: Feria Internacional del Libro de La Habana
Place: Havana, Cuba

Date : February 7 – 17

Cuba's premier cultural event boasts works of literature hailing from more than forty different countries. The festival includes book vendors, poetry readings, children's activities, art exhibits, and concerts in the evenings.

The 2019 fair will pay special tribute to the remarkable Eduardo Heras León as well as the People's Democratic Republic of Algeria. Attend meetings and colloquiums for poetry promoters, young writers, editors, booksellers, or in social sciences, health and environment, children's literature, and digital contents, applications, and products.
---
2.

Name: Casablanca Book Fair;
Place:Casablanca, Morocco
Date: February 7 – 17
The annual Casablanca International Book Fair brings together hundreds of publishers from all over the world and attracts hundreds of thousands of visitors every year. The book fair is not only an opportunity for publishers to market their books, but it is also a large forum for cultures to openly discuss and debate publishing works on current issues and events. The program includes lectures, debates, poetry readings and theme nights. The year 2019 will mark the 25th anniversary.
---
3.

Name:Taipei International Book Exhibition
Place:Taipei, Taiwan
Date:February 12 – 17
TIBE is organized by the Taipei Book Fair Foundation and plays host to more than 200 international exhibitors and publishing professionals from 60 countries. It happens to be the fourth largest book exhibition in the world. TIBE 2019 will be featuring Germany as the Guest of Honor. The theme this year will be 'Time for Reading'.
---
4.

Name: Brussels Book Fair
Place: Brussels, Belgium
Date: February 14 – 17
The book fair 'Foire du livre' is a gigantic library in the heart of Europe, located in the history-laden site of Tour & Taxis, where major stakeholders of the publishing world will be brought together. Publishers from France, Switzerland, Luxembourg, and Quebec will meet their Belgian counterparts. Each year, the International pavilion focuses on one specific country's production in a 400m² room that includes a library, a literary club, and an exhibition room.
---
5.

Name:Black Sea Book Fair
Place: Samsun, Turkey
Date: February 16 ― 24
The Black Sea Book Fair gathers a large number of visitors on a yearly basis. It has been held by TÜYAP Fairs in Samsun for 4 years and is among the leading cultural events of the Black Sea region of Turkey. The fair is held in association with the Turkish Publishers Association. It gives thousands of readers direct access to new books, showcasing new book releases and periodicals.
---
6.

Name: The Muscat International Book Fair
Place: Muscat, Oman
Date: February 20 – March 2
According to the Arab Publishers Union, the Muscat International Book Fair is among the best 10 book fairs at the Arab level and one of the top three fairs at the Gulf level in terms of the number of visitors and publishers. Over 650 publishing houses from 27 Arab and foreign countries are taking part in the fair.
---
7.

Name: Vilnius International Book Fair
Place: Vilnius, Lithuania
Date: February 21 – 24
The International Vilnius Book Fair is the main annual meeting place of publishers, authors, and readers, it is the well-known cultural activity in Lithuania, the biggest and most important book fair in the Baltic countries.
The International Vilnius Book Fair will celebrate its 20th anniversary with the slogan "20 years after" in 2019. The fair welcomes exhibitors, guests and visitors to celebrate and evaluate changes in the past and future of literature.
---
8.

Name: Boekenfestijn Book Festival
Place:Nieuwegein, Netherlands
Date: February 21 – 24
Boekenfestijn Book Festival is a place to purchase books, hobby items, festivals books, table books, and magazines, among other things. This festival purchases books that were returned to publishers, booksellers and book clubs, and offers them for sale for reduced prices.
---
9.

Name: International Book Fair of Palacio de Mineria
Place: Mexico City, Mexico
Date: February 21 — March 4
The annual event helps both the society as a whole and the university community to learn more about the novelties of the Mexican publishing industry. It's an event held in the historic center of the Mexican capital, Palacio de Minería, for literature enthusiasts. With over six hundred publishing houses and professionals from around the book world coming together and interacting with the public for a fortnight of conferences, readings and book signings. The fair also includes a few concerts. This year's guest of honor at the fair will be the state of Nuevo León.
---
10.

Name: Books for Children, Young Adults, and Parents
Place: Poznań, Poland
Date: March 1 – 3
Books for Children, Young Adults, and Parents is the largest event of its kinds in Poland. A trade fair and cultural event dedicated to the promotion of reading and the development of children's imagination and sensitivity. The program of events includes numerous discussions, literature reading nights, workshops and creative games for children. The Poznan Book Fair is also an opportunity for children to get autographs from the authors and talk with them during tens of "meet the author" sessions that take place both on publishers' stands and the main scene.
---
11.

Name:Emirates Airline Festival of Literature
Place: Dubai, UAE
Date: March 1 – 9
The Emirates Airline Festival of Literature is the Arab World's largest celebration of the written and spoken word. The Festival places home-grown talent center-stage and offers local fans the chance to interact with world-famous authors, attend literary debates and workshops, and participate in competitions. The Festival's education outreach program gives students the chance to meet their literary heroes.
In 2019, the Youth Day at the Emirates Airline Festival of Literature will be a celebration of positive thinking, inspiring ideas, and motivating speakers. Open to all young people aged sixteen and over, the festival is a unique opportunity to hear extraordinary talks, engage in fascinating conversations and get inspired.
---
12.

Name: Moscow International Book Fair
Place: Moscow, Russia
Date: March 5 – 9
The Moscow International Book Fair will highlight its culture, science, and education through the prism of the book publishing industry and underline the commonality of Slavic cultures. With thousands of book industry professionals and representatives of dozens of countries: booksellers, publishers, translators, journalists, literary agents, and TV and film producers, it is the easiest way to enter not only the Russian book market but also other markets abroad.

Name: The New York International Antiquarian Book Fair
Place: New York, USA
Date: March 7 – 10
The ABAA New York International Antiquarian Book Fair brings together a vast selection of rare books, maps, manuscripts, illuminated manuscripts, and ephemera from over 200 American and international dealers. The diversity of specialties includes art, medicine, literature, photography, autographs, first editions, Americana, and much more.
---
14.

Name: Buchmesse im Ried
Place: Stockstadt am Rhein, Germany
date: March 9 ― 10
The Buchmesse im Ried is a supraregional event about books and literature. Hosting the region's newest leisure and travel guides, the fair boasts of a legendary cake counter. Readers can get in touch with authors, browse books, and view the booths of many publishers and bookstores attend readings and lectures. There are more than 40 publishers and bookstores exhibiting their programs at the fair. The Book Fair in Ried is also hosting the Stockstädter Wohlfühltage: "Read, Relax, Refuel!"
---
15.

Name: Bursa Book Fair
Place: Bursa, Turkey
Date:March 9 – 17
Bursa is the third largest book fair held by TÜYAP outside Istanbul in terms of the number of visitors and exhibitors. The first fair was held 16 years ago. Up to 350 publishers and nongovernmental organizations will be attending the fair as exhibitors.
---
16.

Name: The London Book Fair
Place: London, U.K.
Date: March 12 – 14
The London Book Fair is the global marketplace for rights negotiation and the sale and distribution of content across print, audio, TV, film and digital channels. Staged annually, LBF sees more than 25,000 publishing professionals arrive in London for the week of the Fair to learn, network, and kick off their year of business.
In honor of the LBF's 48-year anniversary, the London Book Fair and the UK's Publishing Association have opened submissions for the sixth annual International Excellence Awards in sixteen categories, representing the best publishing ambassadors, innovative publishing, and ground-breaking initiatives in the industry.
---
17.

Name: LivreParis
Place: Paris, France
Date: March 15 – 18
LivreParis is a popular, festive and friendly event, ideal for families. The book fair is loved by the numerous visitors who come to discover and buy books, enjoy surprise meetings with authors and explore other cultures.
Every year, the Paris Book Fair innovates and creates new themed stages, 2019's themes are still in the works, so stay tuned to hear more on those.
---
18.
Name: Leipzig Book Fair
Place: Leipzig, Germany
Date: March 21 – 24
The Leipzig Book Fair is an important spring meeting place for the publishing and media sector and has evolved into an attractive hallmark both in Germany and across Europe. In a nutshell, the aim of the Leipzig Book Fair is to drum up more publicity for books. Held every March, it's a massive draw for publishers, writers, readers, and journalists. An ideal communication platform, the Leipzig Book Fair provides extensive information on new publications as well as current and future trends in the German-speaking and European markets.
---
19.
Name: Alexandria International Book Fair
Place: Alexandria, Egypt
Date: March 25 – April 7
The Bibliotheca Alexandrina is organizing its 15th Alexandria International Book Fair. Participation in the book fair is open only for publishers, members of Union Publishers, representatives of states, and public and international institutions. Distributors are not permitted at the Book Fair. However, a substantial number of publishing and printing houses from Egypt, the Arab World, and Europe are expected to participate.
---
20.
Name: Tempo di Libri
Place: Milan, Italy
Date: March
Tempo di Libri is organised by Fabbrica del Libro, a joint venture incorporated by Fiera Milano and by Ediser, an Associazione Italiana Editori (Italian Publishers' Association) service company.
---
---
---
Annnd that's it!
I hope there's a fair going on near where you live.
And may your trip there be festive!