This thriller is everything!
I was the villain, the victim,the detective, the killer, and the dead girl.
Can you imagine how much work was put into this book to get all these Prespectives?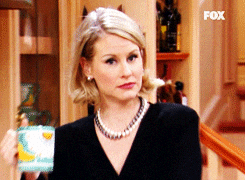 I can't even begin to imagine, I have huge respect for the author for putting together a masterpiece like this.
So Paul and Rebecaa were like the perfect couple, happily in love, got married after a while, but 20 years later, thing aren't the same anymore.
Paul is cheating on Rebecca and his mistress is just a little bit crazy, and while Rebecca isn't innocent in all this, things keep happening at their home, weird creepy Ghost kind of things.
we go thro a journey with both of them, discovering their deepest secrets, things aren't as simple as they look.
5 brilliant stars, I must say, the writing is very unique, screaming away creepy vibes, not too much to scare give you goosbumps, but enough to draw you in.
The book starts with Rebecca, ad i thought that the whole book was from her POV, but then Paul's chapter starts coming and then another POV, get involved.
I never was a fan of multiple POV, but in this thriller i felt like i was reading a 3D book, it was truly amazing.