The story is CATCHY AF.
Aila Quinn's mother, Juliet, has always been a mystery: vibrant yet guarded, she keeps her secrets beyond Aila's reach. When Juliet dies, Aila and her younger brother Miles are sent to live in Sterling, a rural town far from home–and the place where Juliet grew up.
Sterling is a place with mysteries of its own. A place where the experiences that weave life together–scents of flowers and food, reflections from mirrors and lakes, even the ability to dream–vanish every seven years.
No one knows what caused these "Disappearances," or what will slip away next. But Sterling always suspected that Juliet Quinn was somehow responsible–and Aila must bear the brunt of their blame while she follows the chain of literary clues her mother left behind. 
As the next Disappearance nears, Aila begins to unravel the dual mystery of why the Disappearances happen and who her mother truly was. One thing is clear: Sterling isn't going to hold on to anyone's secrets for long before it starts giving them up
I absolutely lovedd the story, it kept me preplexed and gessing until the very end.
The plot is so twisted, the author kep building it right from page one, page after page,you feel it coming, but yet it's not here, not yet.
The book was like 2 pov, one is by Aila ( iloveeed her name)! and how she's coping with the disappeareneces in her new home
and the other is set by another person( i can't say who, who's somehow related to all the curse history).
Mainly i get bored when i have 2 pov, i get too attached to one and totally forget about the othe onne, but both were written so smoothly, and they got me hooked, i didn't lose interest, not even once!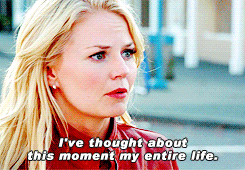 Why not 5 stars? I thought 400 pages were way too much for it..
You know how a story is just perfect being a short standalone? this is exactly it, it took me 2 weeks to finish the book, i wasn't bored not one bit, i was just busy with lots of shit and the length of the book did not encourage me to finish reading.