Hey Lovelies,
When i pick up a book, I don't really care when it was published, as long as it wasn't like in the 90's, then it works for me!
So this Year, I read 80 BOOKS (yes i'm a little too proud of finishing my reading challenge), most of which weren't New releases.
And just for the sake of being different, with everyone sharing new releases,  I'm gonna share with you THE OLD RELEAES, I READ THIS YEAR!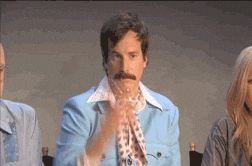 ---
The whole Throe of Glass series, I read it this year even tho it was published, gazillion years ago.
Daughter of smoke and bones
Ready Player one ( just for the sake of the movie haha, JK, not really)
Kiss me in New York by Catherine pierce
Bad Romance by Heather Demetrios
the last piece of my heart by paige toon
born to love cursed to feel by Samantha King
echo after echo by Amy Rose Capetta
the princess saves herself by Amanda lovelace
Love her wild by ATTICUS
And I Don't really care if these books aren't new releases.
a book should never be judged for its publication date, these books were great, and they will always be great. even if it's  year 2050.