E-Arc Received by the Publisher in exchange of an honest review
Creepy/Sweet/Weird/Scary/ ADDICTIVE AS HELL!
a retelling.
I have never read anything victor Frankenstein related, so bear in mind the whole book was unexpected to me.
The Book Starts with Elizabeth traveling in a carriage trying to find Victor Frankenstein. He hasn't got back to her letters in months and she is so worried about him, os she went to search for him. Only she did not expect to find him in this state…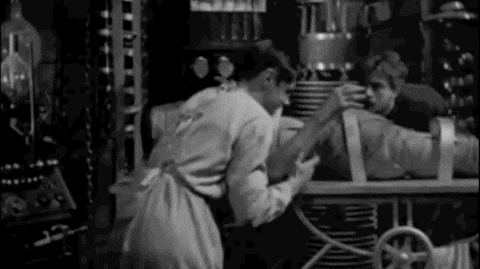 Who's Elizabeth? She's victor's friend. His parents BOUGHT  her, to be a close friend to him, as he was rather a special kid.
And friends they were, inseparable.
and a little crazy?
Okay ALOT!
i LOVEEED HOW CRAZY THEY WERE! both lunatics! 
This is in particular is what got me so hooked to the Story.
Elizabeth was crazy and very obsessive of victor, her actions were not rational at all, she was peculiar, and i loooooveed her special character.
I ever feel in love with victor along the way! he's crazy? yeah. he created a monster? yep that happened. but he was so special, you guys!
The Plot Twist got me dying! You guys i did not expect this.
Overall, this book is a must read, for you dark story lovers!