that's the thing about homes. after you lose the things that make them worthy of a capital H, all you're left with is an empty lowercase house.
The chaos of standing still is about grief,  anxiety, letting go and embarrassing the moment.
Such a heavy book, yeah?
Well it totally wasn't, the author made the perfect combination of seriousness and humor through the story.
I have never lost someone close to me, Alhamdulelah. it never happened, but somehow reading this story, it felt so close to me, i felt at home.
Ryn, lost her bestfriend Lottie in a car accident on the 1st of January last year. she has been trying to recover from it ever since, suffering from anxiety and depression, she hasn't let go of the pain yet. She has this 1 UNREAD MESSAGE, from Lottie, she refuse to open it, she refuse to let her bestfriend go.
So when her phone got switched with a boy at the airport, she pretty much lost it. on new year eve, stuck in the airport because of the storm, with this new guy. there's literally nothing else to do, except killing time.
The whole story is set is approximately 24 hours, How Ryn got stuck in the airport in the first place, the phone incident and how she's managing the rest of the time to kill.
Every chapter there's a back to back scene, in which we know a little more about her friendship with her bestfriend, Lottie.
The book made me laugh, OUT LOUD, more than once; can you imagine a book this heavy, making you laugh? It's absolutely amazing how the author turned all this into something so simple and so relatable to a lot of people.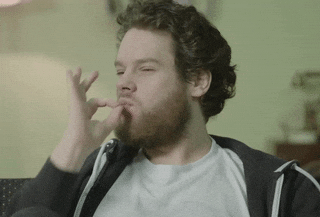 here are some of my absolute favorite quotes :
For the Past year I have been standing still. Too afraid to move forward. Too afraid it would mean leaving my best friend behind.

There is still so much that i fear.

Living another day without her.

Going home and forcing my mother to talk to me like a real person. Basically everything that comes after this moment.

But I get up.  I move. I walk to the door of the chapel. I open it. I step through to the other side.
What if life is unpredictable?

What if people leave for no reason?

What if losing is just another part of living?

What if the universe can't be controlled?

What if chaos is good?

What if some questions can never be answered?

What if it's okay?
He disappears into the building and i'm alone. So utterly alone biggest messiest blizzard Denver has ever seen in over a hundred years. And yet, for the first time in as long as i can remember, i don't feel lonely.

A billion unique snowflakes keep me company.

The wind whispers reassuringly in my ear.

The soft flurries beneath my feet will cushion me should i fall.

For the first time in as long as i can remember, I know that the universe, in its vast, unpredictable, chaotic wisdom, is watching out for me.
Because Apparently, I'm not that hard to understand.

apparently, I'm an Open book.

I just couldn't read the pages.

Until now.

Until the guilt melts away with the snow