Book Title: Echo After Echo
Author: Amy Rose
Publishing Company: Candlewick Press 
Page Numbers: 433 pages
Date of Publication : October 10th 2017
Genres: YA, LGBT, Romance
Format: Kindle edition
My Rating:
Best First LGBT book, Hands down, no arguments.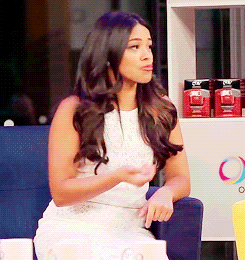 I was hesitant to start reading this genre, i didn't know how id feel about it tbh, but then with Pride month and all ( i read and finished in June), i had to join everyone with their love support!
So i started this one, thought, art and love, where can it possibly go wrong, eh?
Zara Evans has come to the Aurelia Theater, to play her dream role in  the Greek tragedy: Echo and Ariston. When the director asks Zara to promise that she will have no outside commitments, no distractions, it's easy to say yes. But it's hard not to be distracted when there's a death at the theater — and then another — especially when Zara doesn't know if they're accidents, or murder, or a curse that always comes in threes. She Also doesn't expect to fall in love with the assistant lighting director Eli Vasquez.
---
Thriller? AND ROMANCE? 
HELLOO? DO YOU EVEN KNOW ME, COUNT ME IN!
The definition of a page turner
I Absolutely loved how mysterious the novel started, it had these creepy vibes, that got me intrigued within the first few pages.
The story had the perfect amount of both genre, The Author knew when to drive us insane with the killing mysteries, and when to make us go all wooopppp wooop, weak knees and all.
The Main Character was really delicate, a beautiful soul who's coming to explore her self, and her interests, her feeling were all sincere and coming from within her heart.
I fact that the story was based in a theater, full of actors and all made the whole experience even more intriguing.
you know how actors and artists, are like super deep? with a huge vision? well yeah there was that, every single one made me super suspicious, i didn't know who to trust!