Hey lovies, i've got a pretty busy month, (or months).
I got 2 books approved on Edelweiss: 
Kiss me in Paris by Catherine Rider
YA, Romance
Me and Me by Alice Kuipers
YA, Fantasy
And another one on Netgalley
The Boy At the Door by Alex Dahl
Mystery, Thriller
I've got a couple of books from Pegasus Publishing:
The Sand Hog by Joe O' Flaherty
Romance
The tenth Commandment by Ethne Cullen
Thriller
---
---
Now Impulsive Buy time! 
Don't you guys go thro this phase? when you open bookoutlet and scroll through the shelves, and found this perfect book. that you didn't even know anything about 5 seconds ago but you just need it in your life, right here, right now.
See, these Books haven't actually made it to my doorsteps yet, but i just can't help but SQUEEEEAALLLLLLL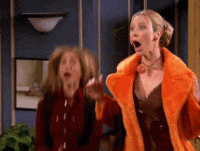 ---
I see London I see France by Sarah Mlynowski 
YA, Contemporary
The female species by Mindy McGinnis 
YA, contemporary, mystery, thriller.
The Chaos of standing Still by Jessica Brody 
YA, contemporary, romance
Tower Of Dawn by THE QUEENNNN