Bonjour, Belles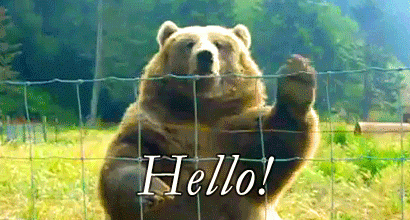 Today i'm participating in Top Ten Tuesday, this meme was originally created by The Broke and the Bookish back in June 2010 out of a love of list, And now it's passed on to That Artsy Reader Girl.
---
And This week it's gonna be about:
Ten Favorite Book quote!
So this week is basically my favorite TTT meme, Quotes are everything for me, deep meaningful words that can describe your state, in a few seconds of reading it, you will perhaps, not feel alone :))
---
---
1.
"Just because someone hurts you doesn't mean you can simply stop loving them. It's not a person's actions that hurt the most. It's the love. If there was no love attached to the action, the pain would be a little easier to bear."

-Colleen Hoover, It ends with us
2.
"You could rattle the stars," she whispered. "You could do anything, if only you dared. And deep down, you know it, too. That's what scares you most."

― Sarah J. Maas, Throne of Glass
3.
"To the people who look at the stars and wish, Rhys."
Rhys clinked his glass against mine. "To the stars who listen— and the dreams that are answered."

― Sarah J. Maas, A Court of Mist and Fury
4.
"I spent my life folded between the pages of books.
In the absence of human relationships I formed bonds with paper characters. I lived love and loss through stories threaded in history; I experienced adolescence by association. My world is one interwoven web of words, stringing limb to limb, bone to sinew, thoughts and images all together. I am a being comprised of letters, a character created by sentences, a figment of imagination formed through fiction."
― Tahereh Mafi, Shatter Me
5.
"I used to feel like i was on the top of the world. Then one day, i noticed that it felt like i was no longer on the top of the world. I was just floating around inside of it. And then eventually, it felt like the world was on top of me."

― Colleen Hoover, Without Merit
6.
"I don't know, maybe your experience differed from mine. For me, growing up as a human being on the planet Earth in the twenty-first century was a real kick in the teeth. Existentially speaking."

-Ernest Cline, Ready Player One
7.
"I love you anyway – even if there isn't any me, any love, or even any life – i love you." . .
-Zelda to Scott Fitzgeralds ( The last letter from your lover, Jojo Moyes)
8.
"If you're asking me if I like your company, the answer is yes. If, on the other hand, you're asking me if I could live without you, the answer is also yes."

― Paulo Coelho, The Zahir
9.
"i held hands
with my sadness,
sang it songs in the shower,
fed it lunch,
got it drunk
& put it to bed early."
― Sabrina Benaim, Depression & Other Magic Tricks
10.
"Sure I make plans, I make plans but I don't want to go
I make plans because I know I should want to go; I know sometimes I would have wanted to go
It's just not that fun having fun when you don't want to have fun."

 ― Sabrina Benaim, Depression & Other Magic Tricks
---
Hope you guys love these quotes as much as i do! ❤