Hellooooo
 Just giving you guys a little update on my reading progress; so im participating for the third week in a row in WWW Wednesday.
---
www wednesday is hosted by Sam on Taking on a World of Words. everyone can join us and do his own WWW! or just answer the questions here in the comments.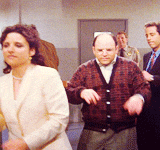 The Three Ws are:
What are you currently reading?
What did you recently finish reading?
What do you think you'll read next?
---
I'm Currently reading Break by Clare Littlemore, it's part 2 of The Flow series, ( the on ei was reading last Wednesday!
I just finished reading Throne of Glass, ANNNNNDDD IT WAS AMAZEBALLS!!
I'm torn up between books, i don't know if i'm gonna start Crown of midnight or The girl who was a gentleman.
which one do you think i should start?
---
thanks for being here, you sexy reader.
xoxo