Hello my babies!
I've been nominated by Jina at Author's Inspirations in the AWESOME BLOGGER AWARD!
Thank you, Jina for thinking about me! It means so much to me, love.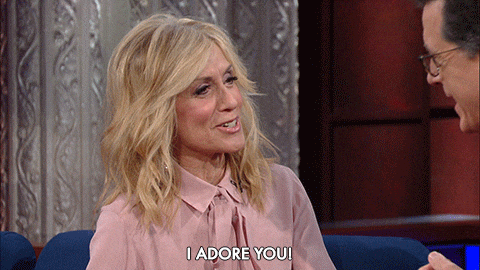 So i gotta answer 10 of her Questions and tag 10 of my blogger friends:
---
Jina's Questions
1- Why did you start blogging?
I always wanted to review books, id always open goodreads and try to pour my thoughts into words, but i didn't feel enough, you know?

So i googled how to be a professional reviewer, and when i saw the word BLOG, i just knew i had to start my own. i wanted to have my own space where i rant about books and voifheruhfeiuf FEEL FREE
2- Do you choose the contents of your blog by random or do you have a system?
It depends on what i'm reading, and feeling. sometimes i have like 3 books that needs to be reviewed but im feeling like just doing a random book tag, youknow?
3- Do you rather type the contents of your post on a keyboard – all ten fingers – or on a screen with thumbs?
Keyboards! i have never written a blog post on my mobile to be honest, i gotta use ma laptop to feel professional and all.
4- If technology was to become extinct but there was one thing that you could keep, what would it be?
My kindle! i have grown so attached to it, it's more essential than my mobile these days
5- Is there a type of blog that you seek to follow, or do you only follow those who follow you – or do you only follow the blogs that you really enjoy?
I mainly follow Book and travelling Blogs; and maybe makeup blogs from time to time.
6- During a cold storm, would you rather spend your time reading, watching a movie or talking on the phone?
What kind of question is that?
do i look like a person who do anything other than reading?
7- When you hear the word fantasy, what comes first to your mind?
8- Have you ever lied about having a commitment so you could stay at home lazing around or blogging, or just to finish reading a book you particularly enjoyed?
ALL ThE TIME! Im a home kind of girl, id rather be at home blogging or reading than doing ANYTHING ELSE!
9- What's a word you can't stop using on your posts but think you should?
10- If you were asked to rename your blog, what would you name it?
i woudn't change my Early Bookish Birds for anything.
I have the name on a necklace For Crying Out Loud!
---
So i nominate
---
My Questions are:
when did you start Blogging?

What's your current read?

what is that book that got you into reading?

If you can have dinner with 2 authors of your choice, who would they be?

describe you perfect kind of book. (mix genres and writing styles, customize your own book)

would you rather be a publisher or a writer?

When was the last time you laughed from your heart?

Do you have a virtual bestfriend? A friend that you made through your blog, or Instagram?

where in the world, would you wanna go? right now

how many languages do you speak?
---
Annnd that's it!
Feel free to answer the questions in the comments if you are too lazy to do a post!
with love!
xoxo