hey book babies xoxo
So today is my weekly Top Ten Tuesday ; this meme was originally created by The Broke and the Bookish back in June 2010 out of a love of list, And now it's passed on to That Artsy Reader Girl.
---
So this week Top Ten Tuesday is Books I Really Liked but Can't Remember Anything/Much About.
So i went over to my To Read shelf on Goodreads, and here's what i found, that didn't rang any bell, AT ALL.
this one is too easy for me, haha i tend to have a fishy; i can barely remember my own name, LMAO!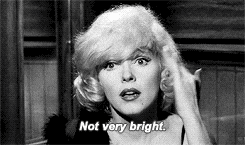 Clash by Nicole Williams, the book cover is epic, i absolutely looking at it. But i just can't remember a thing about it 😐
2. A hundreds pieces of me by Lucy Dillon, the was really spiritual, like all about inner piece all this stuff; which is pretty amazing in theory. but this book was huge, like really big with no plot twist or action; so i got really bored.
3. 40 things I want to tell you by Alice Kuipers. okay i don't have anything to say about this, i literally don"t remember a thing
4. Sweet Nothing By Jamie Mcguire & Teresa Murmit. I remember picking this one up because i was pretty obsessed with Jamie Mcguire but Honestly, what was this about?
5.  One Perfect Summer by Paige Toon. Paige was one of my favorite authors back in the day, nothing happened to change that, but her books aren't that available in my country, so i just stopped reading them? I read this one as an ebook, and honestly don't even remember the heroine name.
6.  Unbelonging by Sabrina Strack.
What? i was going through a phase.
7. Under the Surface by Katrina Panaflor. 
i don't know what to say, pretty cover, maybe?
8. Silver Bells, by Luanne Rice. i don't even remember buying this, i remember finding the paperback in my house. like it wasn't even mine. i needed a book to read, and i didn't own any…
9. Mixed Doubles by Jill Mansell. i only remember how bored i was.
10.Reckless Longing by Gina Robinson. I remember finishing the whole series in 2 or 3 days. but what was it about? No idea.
---
And that's it, join the TTT meme, and lemme know so i can check it out ❤