Author:  R.S. Grey
Publishing Company: Self Published
Page Numbers:  272 pages
Published:  February 27th 2015
Genres: Chick-flick, Romance-comedy, Women's Fiction
Format: E-book
My Rating: 3.3 shrugging stars
He was the Mr. Darcy to my Elizabeth Bennet, the Prince Charming to my Cinderella, and most importantly, the Ron Weasley to my Hermione Granger. I'd find myself thinking of him, recreating his appearance from that dinner, pretending I was the dark-haired girl sitting beside him. My fantasies were more than enough to tide me over until one day when Brooklyn brought him over to our condo and I didn't have to imagine him anymore
I picked  this book, because i have heard A LOT of good reviews on R.S. Grey's books, i heard that they are funny and fast paced and like really really good.
I had exactly one day off between my exams, so i wanted to dive into a book for a few hours to take my mind off the surrounding shit youknow? 
"Has anyone told you that you're insufferable?" he asked, continuing to walk ahead of me. Sure, he said insufferable, but what he really meant was irresistible.
Summary:
Cameron Heart, freshly graduate architect, she just started a new job at her sister's bestfriend's AKA THE BOSS, Firm. But she took it upon herself to impress him and makes him realize what he's missing.
Step one: blind him with my boobs.
So the Funny part was definitely real. Hell i laughed out-loud A LOT. I buddy read this one with my bestie so i had so much fun.
"Should I be concerned about your appearance?" he asked as his eyes fell to my skinned knees and then back to my face. I guess that was as close as he was going to get to "Oh, Cammie, are you okay? Please let me tend to your wounds, my love."
so much fun until the plot twist. I absolutely HATED IT. I mean, it didn't make any sense to me, i like when the plot twist is so deep it touches my soul. I love when i get angry with the heroine and just stand there clapping " GO GIRL! LEAVE THE HELL OUTTA HIM." But in this one, i was like WHAT?
why did she leave him? what happened, why is this plot twist ALIIIVVEEE??
I was so angry with the book, so angry, and even when the funny part came back, i was like, MEH,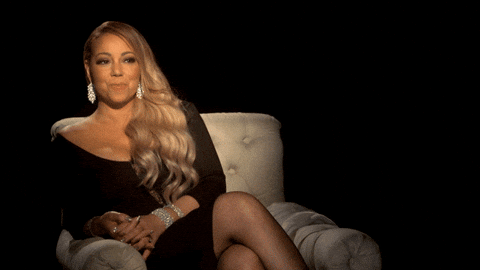 I mean the Writing was AMAZE-BALLS! As you can see from the quotes i shared, it was so freakin funny, so i was really disappointed with how the events went; But i guess i can read another book by R. and make my mind.
trying to keep it as short as possible, have a lovely day lovelies ❤