Another book tag where i WAS NOT tagged but i just need to do this one, because let's be honest her, it involves food. and that's just ma Jam, youknow?
even though i don't even half of these dishes LMAO

RULES:
Thank the person who tagged you with a virtual hug and happy

thoughts (and pixie dust if you can find it.)

Try to eat as many of the foods as you can whilst writing this.

Wear funky socks.

tag a few bloggers, and let them know that you did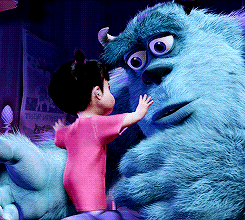 Yule Log:



A beautiful edition of a book that you won't touch for fear of ruining it.
 is so pretttttyyyyyyyy!
Gingerbread House:



A book that was a struggle to read but worth it in the end.
Cinder was really slow for me at the beginning, it took me more than a month to get through it, but Now it's one of my favorite!
Roasted Chestnuts:



A book you absolutely have to, with no excuse, read or stroke fondly at Christmastime. 
So I don't think i have any Christmas related books other than I heart Christmas By Lindsey kelk
Turkey:



A character that everyone else loved but you only pretended to.
Winter, in the Lunar Chronicles 
Pavlova:
The book you're most looking forward to reading next.
i literally can't wait to read this one, Glass spare by Lauren detefano 
Ham:
A book that makes the ordinary extraordinary.
Sarah's writing is just MIND BLOWING! this book broke all the rules!!
Christmas Cake:
A book that had just about everything in it…and pulled it off.
The Selection was perfection for me, it had fairytale love, dresses,, princes, and princesses, castles and etiquette!!
Prawns:
The most popular book you read this year.
I think it's ACOTAR series.
Sachertorte:
An intimidating book that was actually an easy read.
Shatter me series, i was really scared to start the  Fantasy genre, i started with this book, and i was pretty surprised of how easy it was for me to dive into it 
Vitel Toné:
A book you were skeptical about at first but pleasantly surprised.
Delirium by Lauren Oliver 
Stolen:
A book that sounded like the same old plot line but did it so much better.
Practically any book by COLLEEN HOOVER
Porkkanalaatiko:
A book you need right now.
Throne of Glass
Ciorba de Perisoare:
A book you bought without needing to read the blurb. 
Lady Midnight
Mince Pies:
A book you would never sell, even if you don't re-read it.
I would never sell any of my precious book.
but don't get me wrong i have like 10 books that need to be sold, but i don't think i even read them. anything i read that made me smile just once, is precious to me and i wouldn't sell that :))
I TAGG:
so here it is folks, feel free to do the tag! i tagged a few, bookish friends, hope y'all are having a fabulous day ❤