MERRY CHRISTMAS EVERYONE ❤
HOPE Y'ALL ARE HAVING A BLAST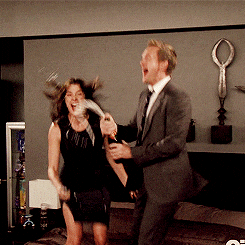 Yes so i haven't been around that much, finals are just killing me okay? im really trying to rescue my semester here.
anyways, here's a fun bookish tag i found at , i tagged myself LMAO, i don't even know the owner but i loved her question ❤ 
Have you read any book(s) with someone? If yes, what was your buddy-read for 2017?

Yes i had! it was a romance, a really really crappy one tbh, it was remember me always, or smth? i read it with my first bookstagram bestie, JESSICA ❤ 

Any new author(s) that surprised you?

A lot of new authors

surprised

 me, tbh. ever since i started bookstagram i have been reading more than my average rate, youknow? There's Sarah J. Maas, i would have never, in a million years, imagined how good her writing is! Also as for Indie Authors, J.SAMAN. She's my absolute favorite right now!

What's a new genre you tried?

i Tried Horror, and nop, not doing that again to myself. sorry

Any book(s) you read in the beginning of the year that you still recall very fondly in December.

it ends with us by COLLEEN HOOVER. This book, i recall it very very verrry foundly. And i'm pretty sure i will keep recalling it FOREVER.

Favorite book(s) you read during your birth month.

I read After series by Anna Todd on September, and it was so GOOD! 

A book series you finished/started in 2017.

ACOTAR AND THANK GOD FOR THAT!

Book(s) that everyone raved about in 2017 that you didn't feel strongly about.

Humm that's a tough one,i tend to absolutely hate overhyped books. But i don't get why people are obsessed over THEY BOTH DIE AT THE END. Sad books shouldn't get that much hype! people get affected by this things!

News that made you super excited for 2018!

i don't know, i haven't heard anything about 2018 have you?

Give me 2 books you'd re-read, 1 you wish you could forget, and 7 you'd buy for your past self.

Id re-read: ACOWAR &I heart NEW YORK. id forget a monster call. Id buy the Vampire Academy Series for my past self. ( it's a set of 7 or 6 books, so it counts, right?)

Name one bookish goal you've achieved

Starting my own bookstgaram AND Book Blog, is the biggest achievement i could have asked for!!
ANNND THAT'S IT. Feel Free guys to do these Questions, I am too lazy to tag everyone i Know, so please by any means, just DO THE TAG. LMAO
Have a nice day, y'all