"Though I cannot flee

From the world of corruption,

I can prepare tea

With water from a mountain

Stream and put my heart to rest."
Book Title:  Aaru
Author:  David Meredith
Publishing Company: Self Published
Page Numbers:  305 pages
Published: July 9th 2017
Genres: Young Adult, Fantasy, science Fiction
Format: ebook
My Ranting: 

4 SHOOTING  STARS.
E-Arc received from the publisher in Exchange of an honest review
Death no longer exists, Koren. That is what we've accomplished! Our bodies will die, but our consciousness, our creativity, our intellectual capacity? All of that can now continue on forever!
Summary: ( This one is a little long, bear with me folks)
Rose, a 16 years old, dying of Leukemia. She Practically lost all hopes to be cured! she even made peace with her fate, she was waiting for her death!  When out of nowehere an old man in a white lab coat, comes to her family, offering money, to have a scan of her brain, Claiming that he can save her soul! He saved all her emotions and memories, on  the biggest super computer, Aaru! So that way, there's no death! Rose will be forever alive in Aaru.
So Koren( Rose's sister) wouldn't believe her eyes, when she saw her sister with her own eyes, on a computer screen, after 6 months of her death. SHE WAS ALIVE! HALLELUJAH!! 
And in an exchange of having unlimited access to Aaru, Koren had to represent Elysian industries, telling the whole world about Aaru, and her unforgettable experience with this life saver!
But the afterlife, and the celebrities life, didn't actually go as planned.
The Book's Idea is ABSOLUTELY mind blowing! and pretty ORIGINAL and that Totally hooked me up!
So the book goes like, one chapter talking about Koren'slife, and her new carrer, as a celebrity, and the next one is about Rose and her new life in Aaru, and the other residents that keep arriving there.
I cried from the very first 2 pages, //UGLY CRYING KIND OF SHIT\\ Rose's disease, and how she was suffering! it was heartbreaking, And lemme tell you, I dont usually cry over books. so that was something!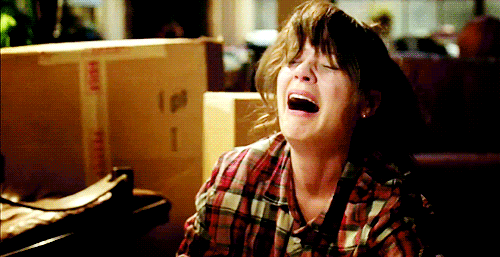 He wanted to say more, she could tell. The silence was pregnant, the emptiness begging to be filled. She even wanted him to say the words, she realized – words of comfort, words of healing, something to make the pain in her heart less somehow. Only, he did not have any.
David's writing was so SMOOTH and EASY; but at the same time, he used those scientific terms, that makes you feel like Aaru is a real thing, like i google those words, and yeah it does make sense, and damn i wanna buy a ticked to AARU!
If you make something and find it displeasing, you can always create it anew. It will cost you nothing but time, and from this day forward, time shall be limitless. Create with me Rose."
I had lots of doubts, and questions, concerning this Aaru world, i was like, is Rose dead? where did she go when she died? is she in heaven? what the hell is going on? 
But with each question that pops up in my little head, i find an immediate answer, cause the characters, (Aaru residents and Rose's family) had the same question, we were all trying to figure out this Aaru invention thingy.
What i absolutely loved, was Auset ( an Aaru resident), who was  a Muslim, She recited a few verses from the Holy Quraan, talking about heaven! And how Aaru couldn't possibly be the Heaven we are all waiting for. Im a proud Muslim and i related to her concerns, And the fact that The Verses were written correctly, and well explained, was just BEAUTIFUL!
The Only Thing That i didn't like about this book  was in the chapters where Rose is in Aaru, I though that the world building could've been more detailed. The author took lots of time talking about the characters more than this virtual world.
But other than that! For all those SCIENCE FICTION/ FANTASY geeks! THIS BOOK IS WAY TOO AMAZING.