Hola  sexy people xo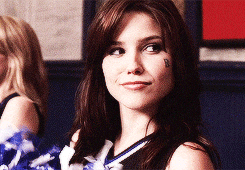 So, apparently ive grown  rather found of those bookish tag! So i was quite excited when i was tagged by the Beautiful Abigail at ABIGAIL'S BOOKS to do the BOOK BLOGGER TEST TAG.
sound fun, eh?
Rules
1. Thank the person who nominated you and add a link to their blog.
2. Answer the ten questions asked on this post.
3. Nominate at least five people to do it also.
Top 3 book pet hates
so i usually almost always, bring a book with me in my bag, even if i know i won't have time to read. but it's just frustrating!! when i release after having the book in my bag for 5 hours or so that a page is folded or the cover got folded.
I absolutely hate that i can't find the page number in my kindle! GOD it's so frustrating. the page numbers is everything guys! EVERYTHING.
i absolutely hate when i buy a book online, and when it gets to me, i realize it's too small,tiny, and like 200 smth pages.  i mean, my moto is  I LIKE BIG BOOKS, AND I CANNOT LIE 

#SHAMELESS
Perfect reading spot
Okay so obviously my bed. but it's my bed when im home alone.. not when there's like 7 other human beings in the house, and interrupt me every 2.5 seconds, youknow?
Also, there's reading in a cafe. There's something so special about sitting alone in a cafe, in the morning, drinking my Latte, and just enjoying my book.
Three book confessions
sometimes i skim read books, ugh i feel aweful saying that but when i just have to review a book, and it gets pretty boring. i just cant DNF it. okay?i dont do that. so i just skim read it to get it over with.
as i said before to ABIGAIL. I didn't read Harry Potter series. ANNND im not planing to read it. i dont know why, it's just not that appealing to me.
i listen to music when im reading. hehe some people think it's distracting, and i do think it's kind of distracting sometimes. but when you're not alone, and you just have to shut everyone out. i gotta mute the world and put some nice music in ma head to enjoy ma book
Number of books on your bedside table
just one, i always leave my current read beside me. just in case
Last time you cried reading a book
i dont actually get moved easily! but i think it was Depression and other magic tricks. although im not sure i cried because of my state of mind or the sincerity of the book. lol
Favorite reading snack
a cup of tea, or latte, with something sugary
Three books you would recommend to anyone
it ends with us by COLLEEN HOOVER AKA QUEEN. this book literally changed my life! xo
I heart New York by Lindsey Kelk.
Depression and Other Magic tricks by Sabrina beneaim , it's a poetry book.
A picture of your favorite bookshelf
Even though it's really hard to choose a favorite shelf! i finally choose 2. the upper shelf has my most loved books,they are all romance, or chick-flick. my absolute favorite genre.
the second one, has my paperback TBR, of course that's not all of them, but those books! humm what can i say.i can't wait to read, and i just know that im gonna fall in love with them. I JUST KNOW IT 
also there're my handmade, humble candles. hehe xo
What book mean to you in three words
LOVE
SATISFACTION
ESCAPISM 
Biggest reading secret
Whenever i find an overhyped book, i get high expectations! so damn high, that the book doesn't meet them. it happens all the time that i almost pick unpopular authors on purpose. it's doomed to happen.
Who I Tag:
RAIIIINNNNNN  THE WITHERING  (FINALLY IM TAGGING YOU FIRST LMAO)
Lu  LU READS
Dani TOUCH MY SPINE BOOK REVIEWS
Samidha PAPERBACKS FOR LIFE
Kathyrn NOSE STUCK IN A BOOK
Trang & Lashan, BOOKIEDOTE
feel free to do the tag if you like it!
see you, lovelies