"You listen to me, you daft cow. You are not boring. If you were we wouldn't be friends. You're funny and clever and, yes ,okay, you're a bit of a dingbat sometimes but that doesn't make you boring. The fact that we never know what'll come out of your mouth actually makes you interesting. Now, that's the end of that."
Five stars !
When I First picked up this book, I felt like I was picking up a book for Sophie Kinsella, The cover design was so sweet and adorable, just like Sophie's books, so when I found Sophie's praise on the Cover, I knew I'm gonna love this one. And Boy I did!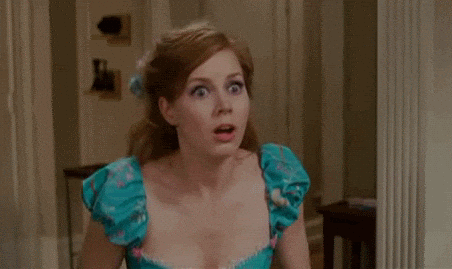 One of the Funniest books I've read, I was seriously laughing out loud ( FYI I was at work, and I wasn't supposed to be reading, emm, so yeah it was not a nice situation).
" She watched the woman around her. Most of them undulated like strippers or ground their arses into the men dancing behind them. She copied a few of the less X-rated moves and hoped she didn't look like she needed seizure medication."
I always had a problem with books that included more than one story at once, like multiple heroines; I'm so bad at remembering names, so I'm always so confused when the author starts talking about another character.
But in this one, each character had her own magic, each personality stands out, each one of them was pretty special.
Summary:
Three best friends, Catherin, Rachel, and Sarah; live and share everything together. Catherine owns a dating site, she's London's finest Matchmaker, So when her best friends decide to join her site, each one had to join with her ex-boyfriend. That's when the fun begins…..
While reading this book, I grew attached to each character. I was actually really sad to end the book, I felt as if I was the fourth roommate in their home. Hahaha, I know I'm hopeless!
Catherine, the great matchmaker was pretty amazing herself! She was the perfect lady, beautiful and independent but suffering from her ex's fiancé.
"Victory! Catherine wanted to pull the front of her top over her head and run around the office making V-signs. Of course, she wouldn't do that."
Normally, when you break up, you get far away from your ex, yeah? Well, Rachel the talented Architect was working with her Ex. It was really funny how they were together. She wanted to do everything her way; she was sassy and stubborn and just gorgeous! I admired her. And I absolutely loved her personality.
Sarah Lee was the one I could relate too, she was all shy and cute, and she baked a lot of yummy goodies along the book! Yeah, I was mainly hungry while reading, but I enjoyed it!
Can I just say that my fav part was the last few pages where there were the actual recipes for Sarah's baking? I mean, can this book be any better?
The book was really funny and interesting. The 400 pages was a lovely journey with these three beautiful ladies, sharing their fears, happiness, confusion, and awkwardness. I loved every word of it.
And the big, beautiful thing about it? It had a happy ending! Ahh, I'm a sucker for happy endings, guys you have no idea!
And hum, I am definitely buying more books for Michele Gorman.

"What was that expression? It's when you're not looking for something that you find it. well, she wasn't about to put that on the love match letterhead, even if it was true, she had a business to run after all."